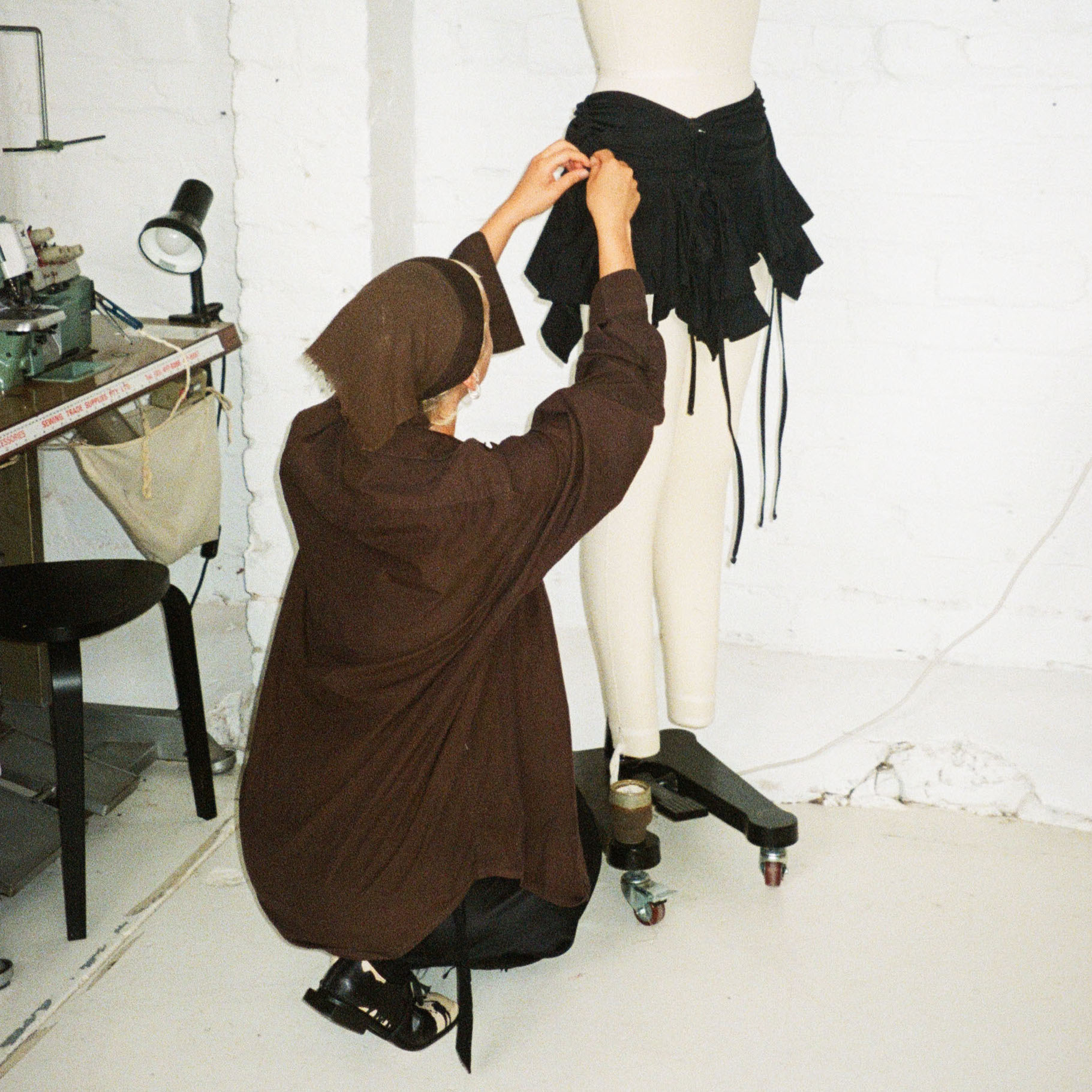 Accredited Manufacturer Spotlight: Jac from five.one.six
This is a featured post written by Jac at five.one.six, a newly accredited manufacturer.
My name is Jacinta (Jac), and I've been running five.one.six for just under a year (it's still a baby!). I started five.one.six hoping to meet the demand for small scale localised production, as well as to provide access to industrial grade facilities that support the practice of making. It's been a privilege to facilitate this space and produce work for brands and people that I love. It's an honour to be a small yet important part of such a conveyor belt and watching this space grow has been the biggest joy. Melbourne has a relentlessly creative pulse – always on the next thing, always feeding itself.
My background is mostly in fashion, though I love to learn and take in as much as I can. My fashion studies were interrupted by the pandemic, which is why I decided to gain back some control and start my own business. It was the best decision I've made and at the most unexpected time. This space has allowed me to elevate so much as an artist and assist others to achieve creative and technical outcomes for their own practices as well.
Five.one.six has plans to expand beyond sole trader ownership, so accreditation is important to me. I would love to hire a fabric cutter one day and another technician or machinist to assist with my bookings and production runs. ECA is an integral part of making sure businesses like mine are stipulating industry regulations to make sure workers are being cared for and paid correctly, myself included. It's all about regulating fair work.