The Cost of Manufacturing Onshore VS Offshore: In Conversation With Sample Room
No matter if you are a solo designer, start-up business, established manufacturer or global brand at some point in your business journey you would have had to consider the benefits of manufacturing in Australia, verses manufacturing offshore. We recently spoke to Julia Van Der Sommen, Director at ECA-accredited end-to-end development house Sample Room about the advantages of manufacturing onshore and the cost comparison of offshore production.
Julia has been working in the Textile, Clothing and Footwear (TCF) Industry for more than 27 years. Starting her career locally in Adelaide working in product development, designing, pattern making, managing businesses and sourcing factories for wedding dress, sportswear, women's fashion and kids wear manufacturers before starting Sample Room in 2009.
Can you tell us about the cost comparison research you have done about manufacturing onshore vs offshore – what insights did you find?
This is a very interesting topic. I had a gut feeling about this many years ago and undertook this research in 2019. The results were very surprising, the industry assumption is that it is cheaper to manufacture offshore, but this is not necessarily the case. The results of our research showed that with all things considered such as development, manufacturing, freight, and fault rates, you were better off manufacturing in Australia.
This information has become much more widely recognised after 2020 and the impacts of COVID-19 on both international and local industries. Many businesses encountered the tipping point of quantity and number of styles being produced. For those making less than 20 styles and less than 1000 pieces per style, it really is worth looking into manufacturing onshore. Based on pre pandemic numbers, our research found through a comparison on four styles manufacturing 300 pieces per-style resulted in a lower cost per piece when manufactured on shore. On top of that a designer then needs to take into consideration that the local industry can offer lower minimum order quantities (MOQ's) which will also help to lower your overall costs.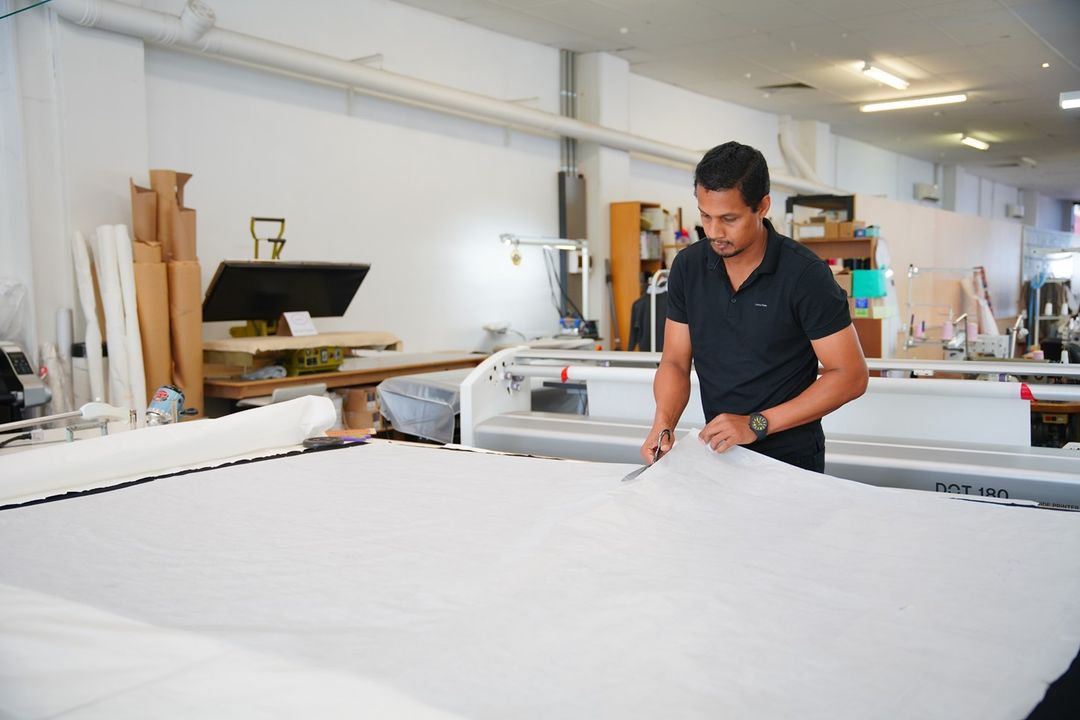 What are your thoughts on how we can secure the future of the Australian TCF industry and the workers in it?
Now is a great time to put the skills of our local industries talented workers to the test. From smaller runs with quick turnaround times to improved fit, the ability to quickly pivot when needed and the ability to communicate your requirements for unique designs, there is an opportunity for Australian designers, businesses and bigger brands to branch out and grow. I would like to see the technicians and workers behind the scenes highlighted as much as the designers to attract people to want to work in these roles and create a collaborative approach to development.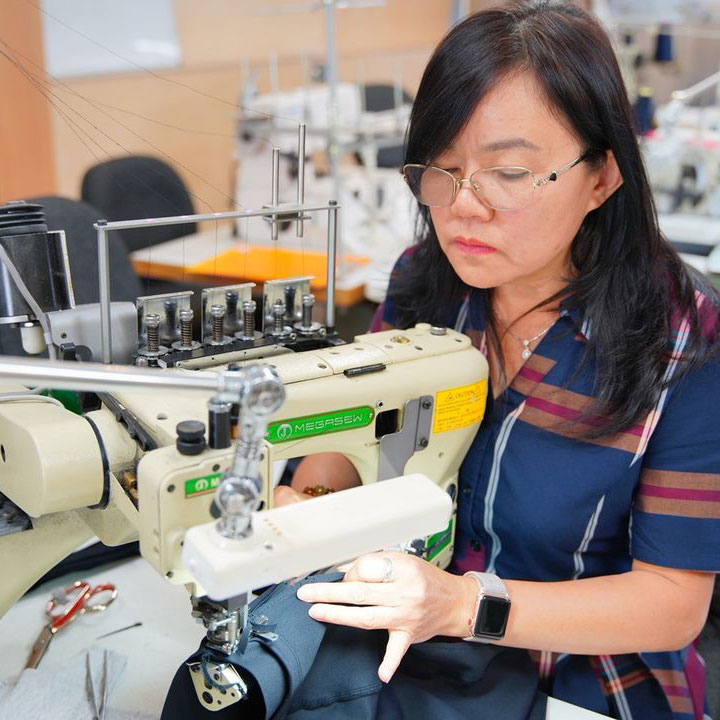 Realising that creation is a team effort is essential to this shift. This education can also extend to the consumer, so they see who made their clothes to create a connection and understand of the costs involved. We need honest and genuine transparency, as without the technicians, skilled garment workers and manufacturers, designers are at the mercy of global politics, pandemics, freight issues and whatever else is out of their control. It is fair to say that it is in the best interest of the local design industry to nurture this.
Over the last couple of years, we have developed our workroom and equipment at Sample Room to support people who are making card patterns with other pattern makers. We have had a digitizer machine for many years, but the process of digitizing patterns was inaccurate and requires a huge effort of re-printing and re-checking. I just never felt it was accurate enough to reflect the detailed work that has been put into the patterns. I have had my eye on a particular scanner for a few years and we decided to invest in this equipment at the beginning of last year. This allows us to scan in patterns with 99.99% accuracy. This is the same machine used by NASA, allowing us to scan, grade and print markers or card with incredibly fast turnaround.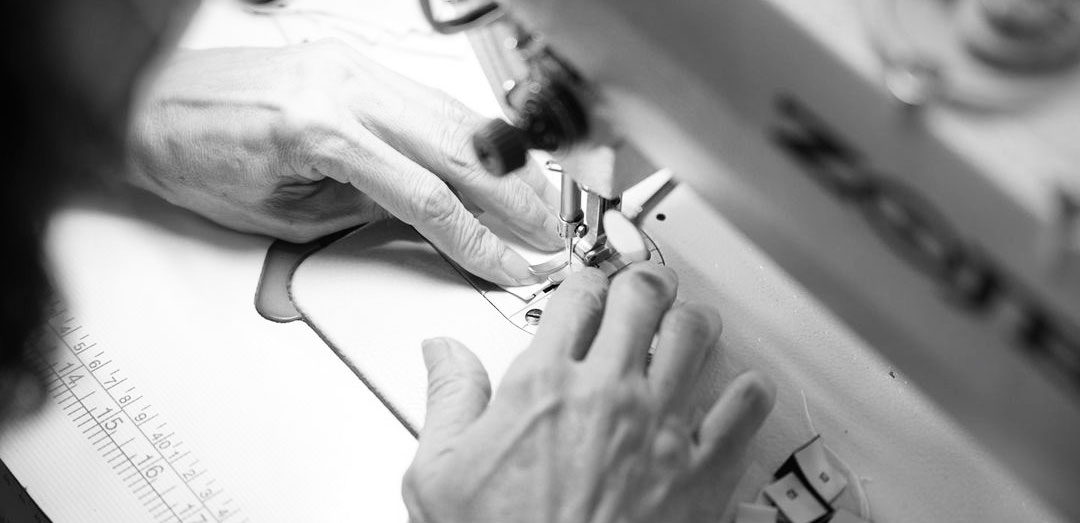 Is there a final message that you have about the importance of ECA accreditation and protecting the rights and lives of our local garment workers?
This industry is labour-intensive and will be for many years to come. The people behind the scenes are incredibly important to the survival of all fashion brands. Having an understanding to what is involved and the specialist skills each person provides is the first step to respecting the people who are there to support you in reaching success. From the first phone call to the last collection, just to treat everyone you talk to as you would like to be treated. There is gold in the knowledge that is behind the scenes and many people who are willing to support you.
Sample Room is proudly 100% made in Australia and accredited by Ethical Clothing Australia. You can find out more about Sample Room Here