ECA's Compliance Audit Explained
Ethical Clothing Australia (ECA's) accreditation program ensures that the brand you are shopping with has taken the correct steps to protect its garment workers including any outworkers/homeworkers (these are workers who are a crucial part of a brand's supply chain but work independently from home rather than in a factory environment). But, what does a business have to do to become ECA accredited and how do you know that you can trust a brand is consistently adhering to these commitments?
When applying for ECA accreditation the Compliance and Outreach Team conduct a detailed compliance audit of a business' supply chain, from initial design to the finishing touches. No matter if a business makes all its garments in-house or uses outsourced manufacturers and outworkers – each touchpoint in the supply chain is checked. The audits ensure that the business is paying their workers correctly, that they are receiving correct entitlements, (superannuation, leave etc) and that they are working in safe conditions under Australian workplace laws.
Each year a business must complete an accreditation renewal to remain accredited with ECA. This process requires a business to undertake the compliance audit again. This includes checking that the information previously provided by a business is still correct, if any working conditions have changed these must be updated and any new suppliers must be audited.
To unpick the process a little further we spoke to Elizabeth (Beth) Macpherson (National Compliance Officer) and Casey Thompson (Compliance Officer) about their day-today roles and what is involved in an ECA compliance audit.
"When consumers purchase from an ECA accredited company they know that the company, and its entire Australian TCF supply chain across all areas of the industry, has been subject to a thorough, third-party audit where any non-compliances were identified and addressed, and compliance was achieved.

Casey Thompson & Elizabeth MacPherson
First things first, can you introduce yourselves and your role at ECA?
Beth: I work for the Textile, Clothing and Footwear (TCF) Union in the capacity of the National Compliance Officer for VIC, SA, WA and Tasmania for more than 20 years and have been involved in the development of the accreditation process for all this time. It is my goal to protect those workers most vulnerable in the industry and ensure they work in safe conditions, get paid correctly and are treated with respect in the workplace. My prior experience in the TCF industry started in 1975, working as a binder in a footwear factory. I then moved to sewing in clothing factories then operating a warper in a textile mill. I have worked in all three sectors over a period of more than 45 years.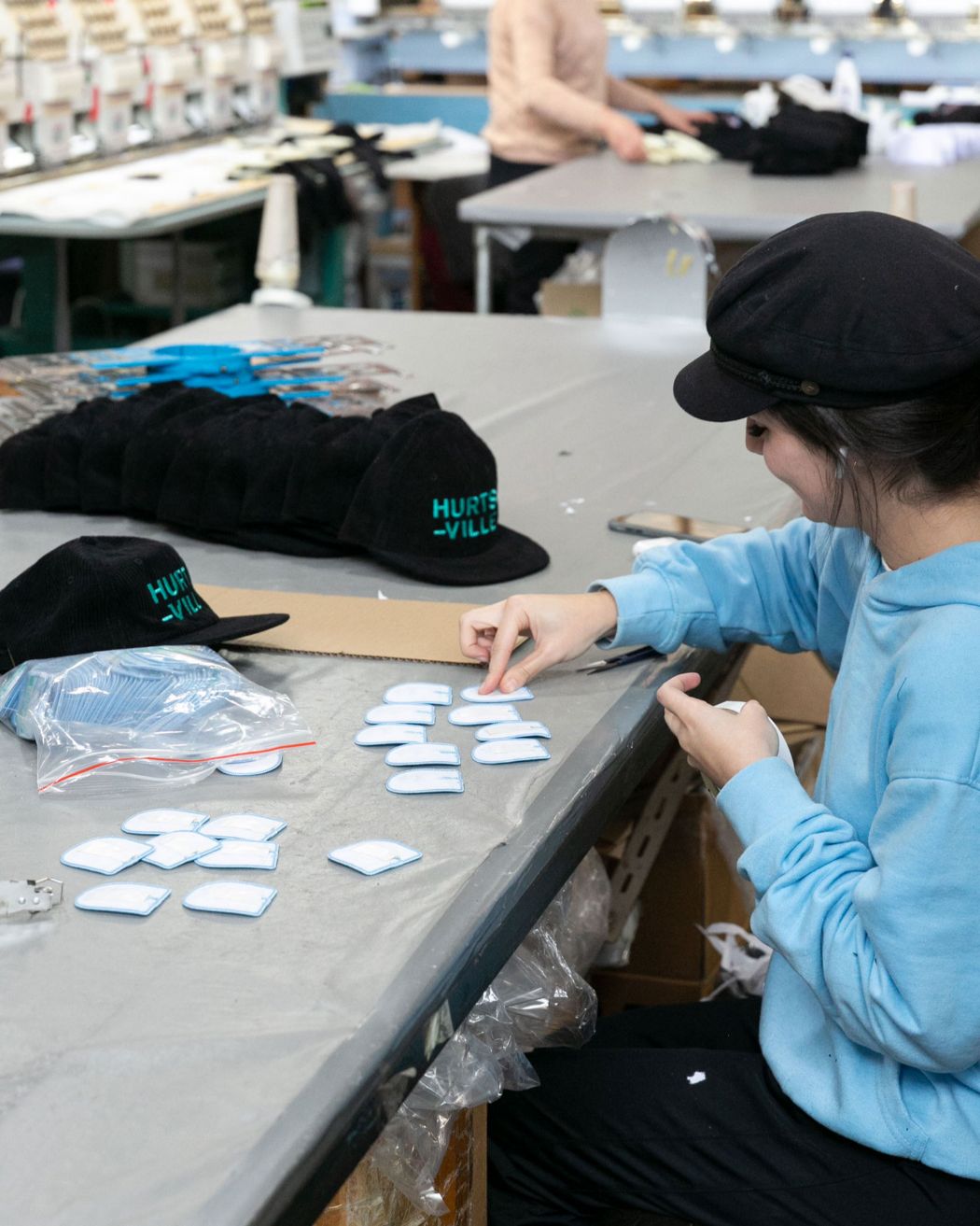 Casey: I work for the TCF Union as the NSW and QLD Compliance Officer for ECA. I've been working in this role for several years and love that every day I can work with and support the incredibly talented and hardworking people who make Australia's TCF products.
I've always worked in the areas of social justice, labour rights and Australian manufacturing. Many workers in the Australian TCF industry are migrant workers and many are women, and I firmly believe that they must be paid and treated fairly for their hard work.
People often don't realise what a thriving and talented TCF industry we have in Australia. ECA showcases the talented, local, and ethical production in our industry.
From your perspective can you both explain what is involved in an ECA compliance audit?
The ECA compliance process maps the entire Australian TCF supply chain of each company applying for accreditation from design to dispatch. We undertake comprehensive compliance audits of all supply chain participants, across all sectors of our industry from design, pattern making, cutting, sewing, pressing, embroidery, screen printing, pleating, warehousing, dispatch, and all associated areas. Throughout the compliance process we work with workers and companies of all sizes and structures, including outworkers employed working from home.
The compliance audits assess legal compliance with industrial relations requirements and workplace health and safety requirements to ensure all workers are paid and treated fairly and are safe at work. The audits include assessment of all relevant documentation, inspections of factories and places of work, and meetings with all workers.
Where any non-compliances are identified these are raised with the company when educational resources and support are provided by the Compliance Officers to guide the company to the point of compliance. The Compliance Officers ensure all workers are informed of their rights and have input into the process of achieving compliance. Once an applicant and their supply chain have demonstrated compliance, the applicant's accreditation is approved. Compliance processes are undertaken annually to ensure compliance is maintained.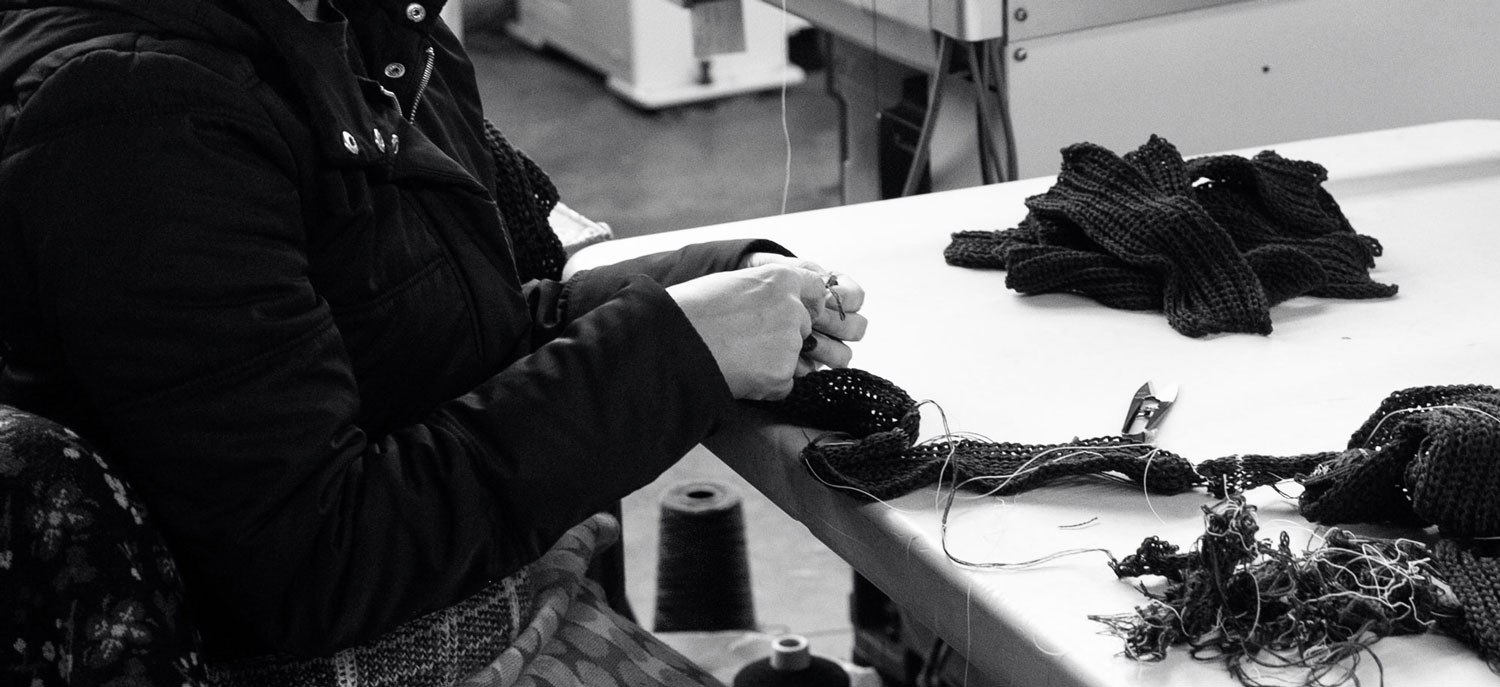 Can you both explain why an ECA compliance audit is important and how do shoppers know they can trust an ECA compliance audit?
 ECA accreditation is crucial because the TCF industry is often comprised of long, complex, and fragmented supply chains meaning regulation and oversight of working conditions is difficult without a compliance program like that of ECA and important and active trade unions like the TCF Union.
TCF work is often dangerous with industrial accidents and disasters around the world common in garment and textile factories. The largest industrial disaster in modern history was the Rana Plaza garment workers' factory collapse where 1,134 workers were killed at work due to known safety issues that were not addressed and many more were injured. Prior to its collapse, Rana Plaza had been audited by an auditing company where compliance was not required to be demonstrated.
An independent and robust compliance process like that of ECA is crucial to protecting and advancing the rights and safety of TCF workers. When consumers purchase from an ECA accredited company they know that the company, and its entire Australian TCF supply chain across all areas of the industry, has been subject to a thorough, third-party audit where any non-compliances were identified and addressed, and compliance was achieved.
The TCF Union undertakes audits on behalf of ECA because they have expert knowledge of the industrial requirements and workplace health and safety requirements of the TCF industry and work every day with businesses and workers in all areas of the industry. The involvement of the TCF Union gives workers confidence in the integrity of the compliance process and assures them that they have a voice they can trust.
Not only are companies not accredited until themselves and any supply chain members have demonstrated compliance, but audits are undertaken annually so that ongoing compliance is required to maintain accreditation. Accredited companies must advise ECA of any changes to their supply chain and if any additions are made between the annual re-accreditations, an audit will be undertaken with the new supply chain member at the time of their addition to ensure compliance is maintained.
Undertaking compliance audits daily, we see the real-world impact of an ECA accreditation. Without ECA accreditation we could see significant and widespread cases of wage theft, superannuation theft, workers not being allowed to take their legally entitled paid leave when they are sick or allowed to take holidays. Significant workplace health and safety breaches occur from employees not being permitted to use bathrooms when they need to, and emergency exit doors being padlocked shut. Every day, on the ground, ECA's accreditation program has a transformative impact on the lives of Australian TCF workers who are paid and treated fairly, with dignity while making our TCF products. Knowing they can return home safely at the end of the day.
You can meet the ECA Compliance Team here.