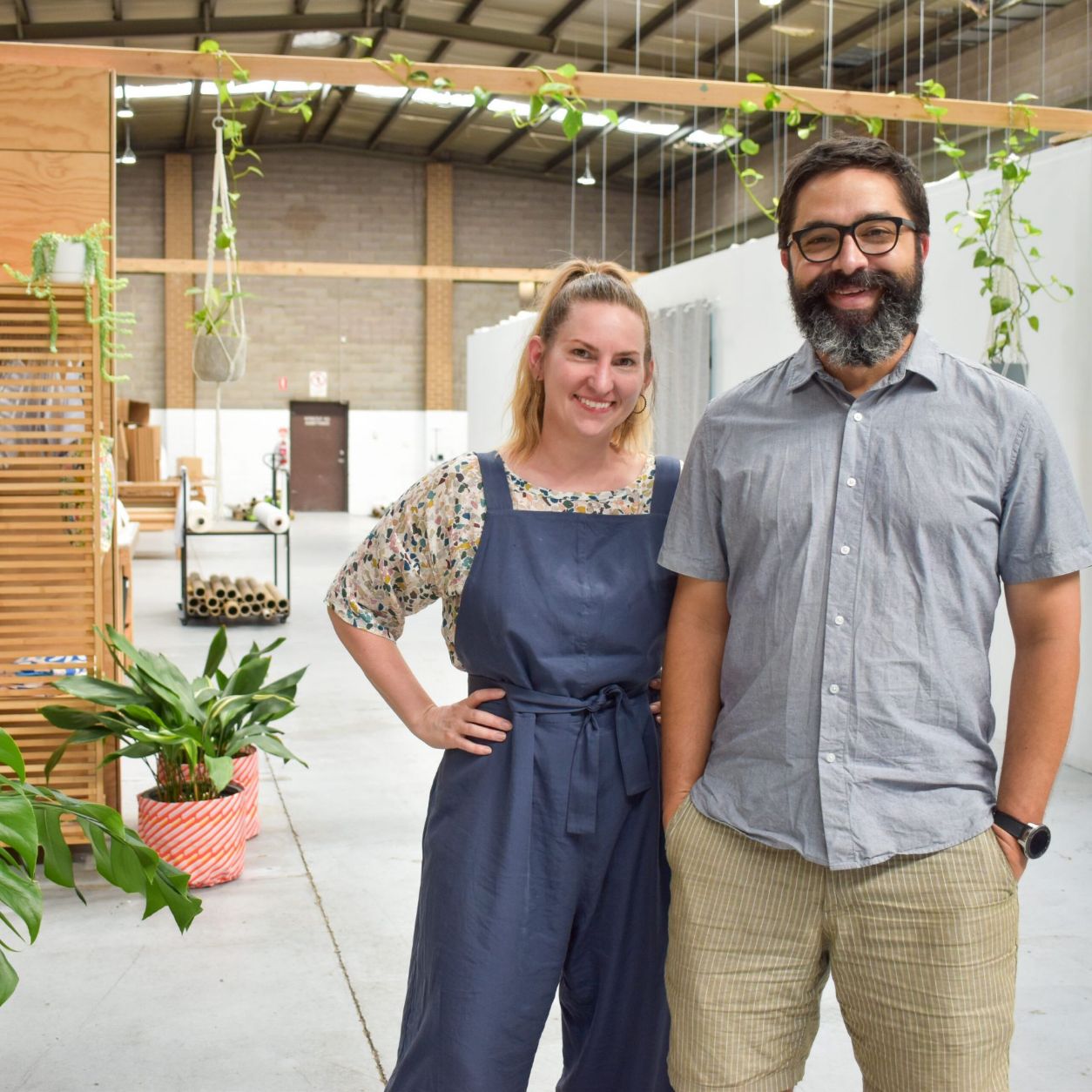 Chole Kerr

and

Geoff

Spink,

Co-Founders of Next State.
Accredited Manufacturer Spotlight: Chole from Next State
Chole Kerr is the Co-Founder and Managing Director of Next State, a digital textile printer and manufacturer located in Thornbury, Melbourne. Chole created Next State with her husband and business partner Geoff Spink in 2014. 
Next State prints fabric on demand for a wide variety of customers, from large galleries and fashion retailers to home sewers looking to purchase a few metres of custom fabric. They also manufacture products in-house for home and merchandising use.  
According to Chole, she didn't set out to open a digital printing business. After studying fashion and textile design at university, she started working in the manufacturing side of the industry, where she did production, textile design, printing, cutting, and sewing. 
Around 2013, she decided to move into the education and research space with a focus on fashion and textiles. During this time, Chole discovered that there was a gap in the market for on-demand, mass-customised short run manufacturing and digital printing in Australia. 
She brought up the idea with her husband Geoff, and after many conversations the pair decided to start their own business. They spent the next year developing a business plan and finding the right suppliers to work with. In 2014, they left their full-time jobs and officially opened Next State. Since that time, Chole says that she has seen the demand for local on-demand fabric printing and manufacturing boom.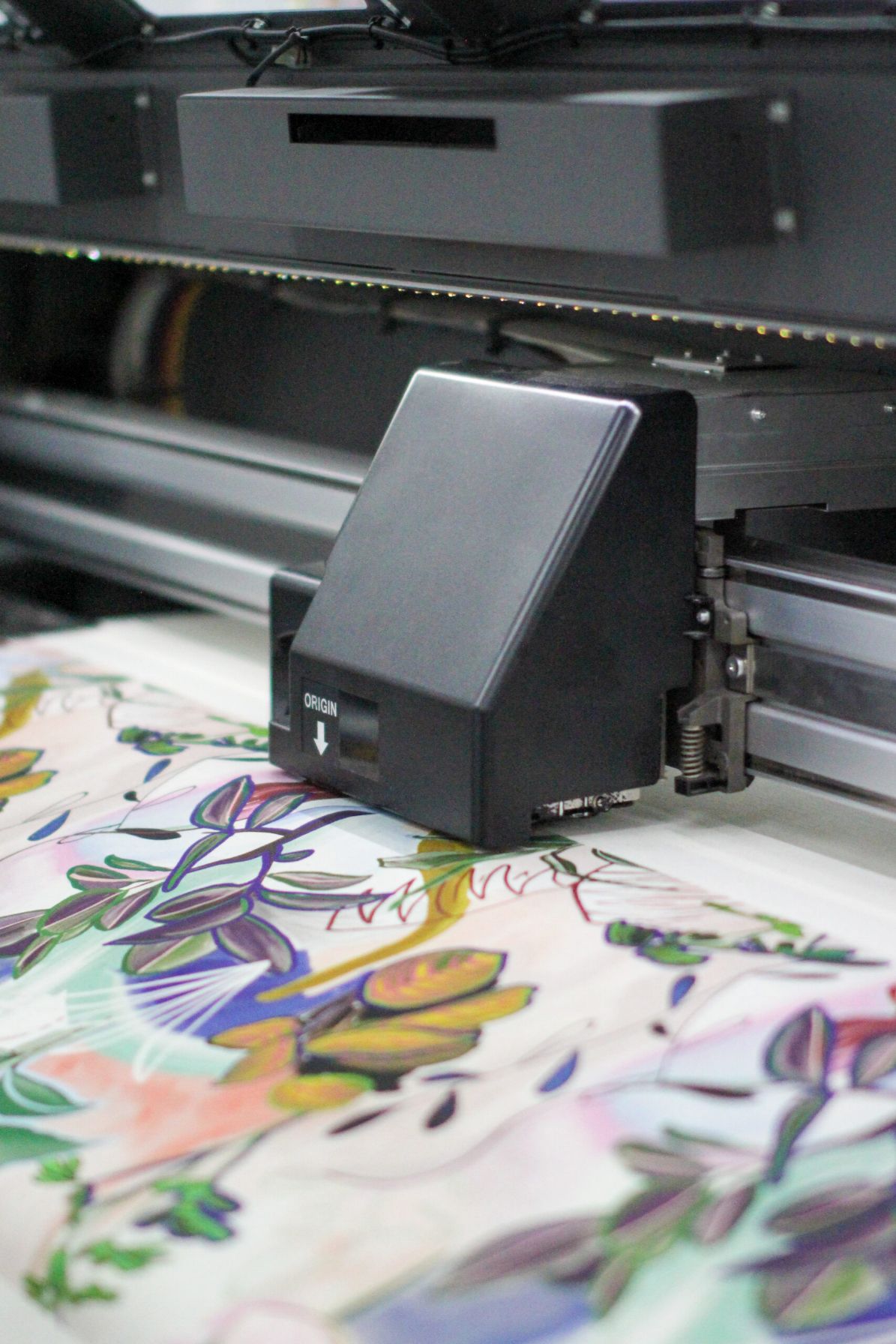 "We are in a really privileged position where we can support designers and businesses here in Australia. There is a huge demand for local production, it's a wonderful space to be in.

Chole Kerr
Even though she didn't plan on opening a printing business, Chole says that printing has always been a part of her life. Her grandfather ran a printing press, and her father also worked in the printing industry. It's a funny coincidence that Chole also ended up working in printing, albeit in fabric rather than paper.  
Being a small business owner, Chole wears many hats at Next State. A typical day starts with the morning meeting, where the whole team gathers to talk about their recent wins and discuss their tasks for the day. If there are lots of orders to get through, Chole might work with the print team to complete them. Otherwise, she might spend the day working on the business – liaising with clients, sourcing textiles and working on content for social media.  
For Chole and Geoff, it made common sense to get accredited with ECA, which they did in 2018. At the time, Next State was in the supply chain of several of the businesses they supplied fabric to, which meant that they were already being regularly audited for compliance with local laws.  
"As a business, ECA was always on our radar.

Chole Kerr
Chole says that the ECA accreditation has been beneficial to their business. They have received useful resources and information that has helped to ensure that they are legally compliant. The accreditation has also been important for the business because their customers are all purpose-driven, having chosen to purchase fabric from a small, local textile printer. For Chole, it's helpful to have an accreditation so they can demonstrate to their customers that they are working in an ethical way.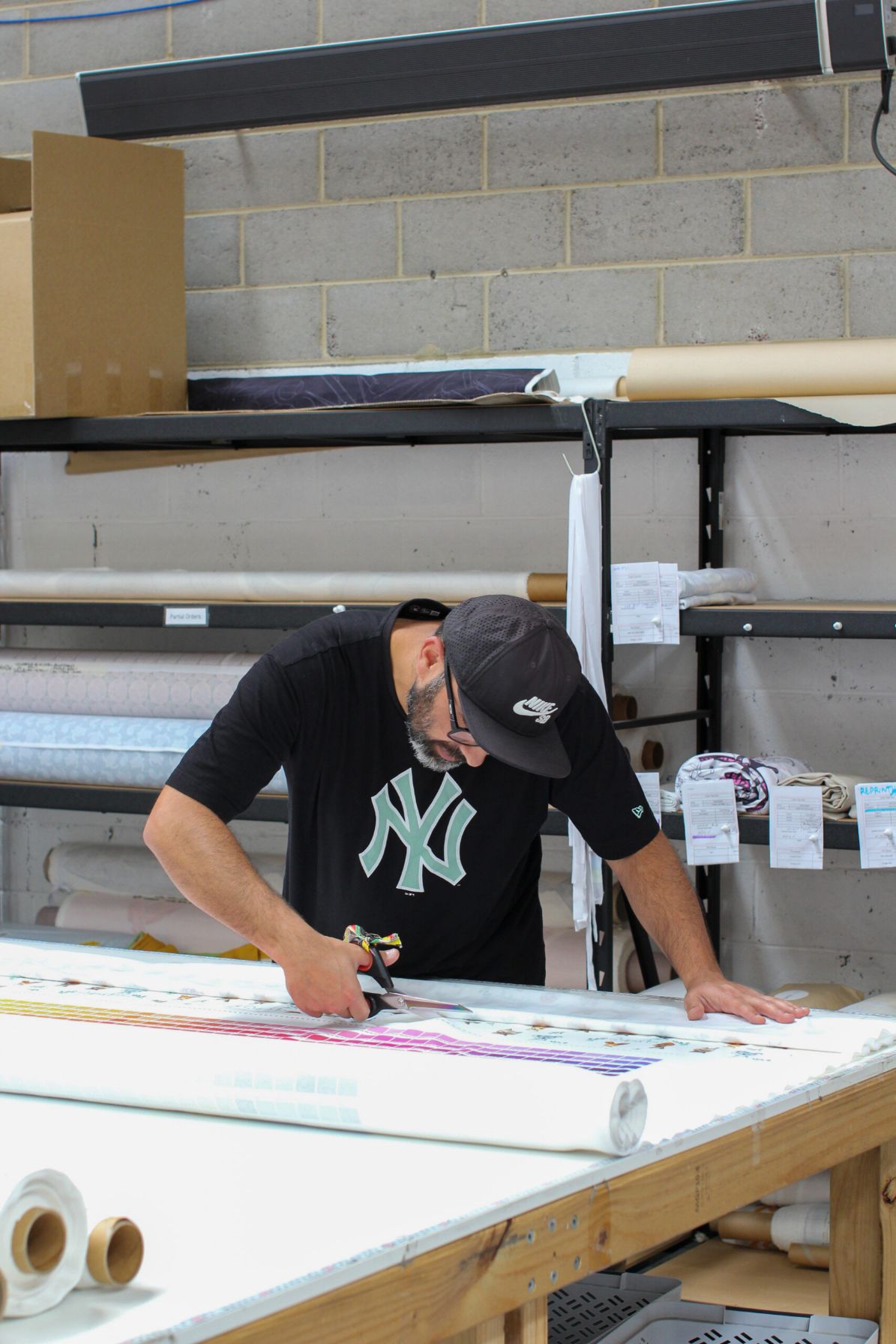 Matt, the Production Manager at Next State.
"One of the greatest benefits that ECA gives us is a compliance framework that we can work around.

Chole Kerr
There are currently 25 fabrics in Next State's collection. Chole's favourites are Soho, which is a cotton linen and a cult favourite among their customers, and the organic classic cotton, which is her favourite fabric for making into dresses and other garments. She says that one of the best parts of her job is seeing the beautiful designs that people create and get printed.  
After recently celebrating their eighth business anniversary, Chole says that she is excited for the next phase of Next State. Most of all, she is looking forward to continuing to work with her dedicated customer base, helping them make their visions come to life.