Melbourne Fashion Week 2022 Wrap Up
The Ethical Clothing Australia team attended a selection of events as part of Melbourne Fashion Week 2022, which was held on 10 – 16 October. From luxe runways to interactive exhibitions to engaging talks, M/FW 2022 was packed with events featuring Ethical Clothing Australia accredited businesses.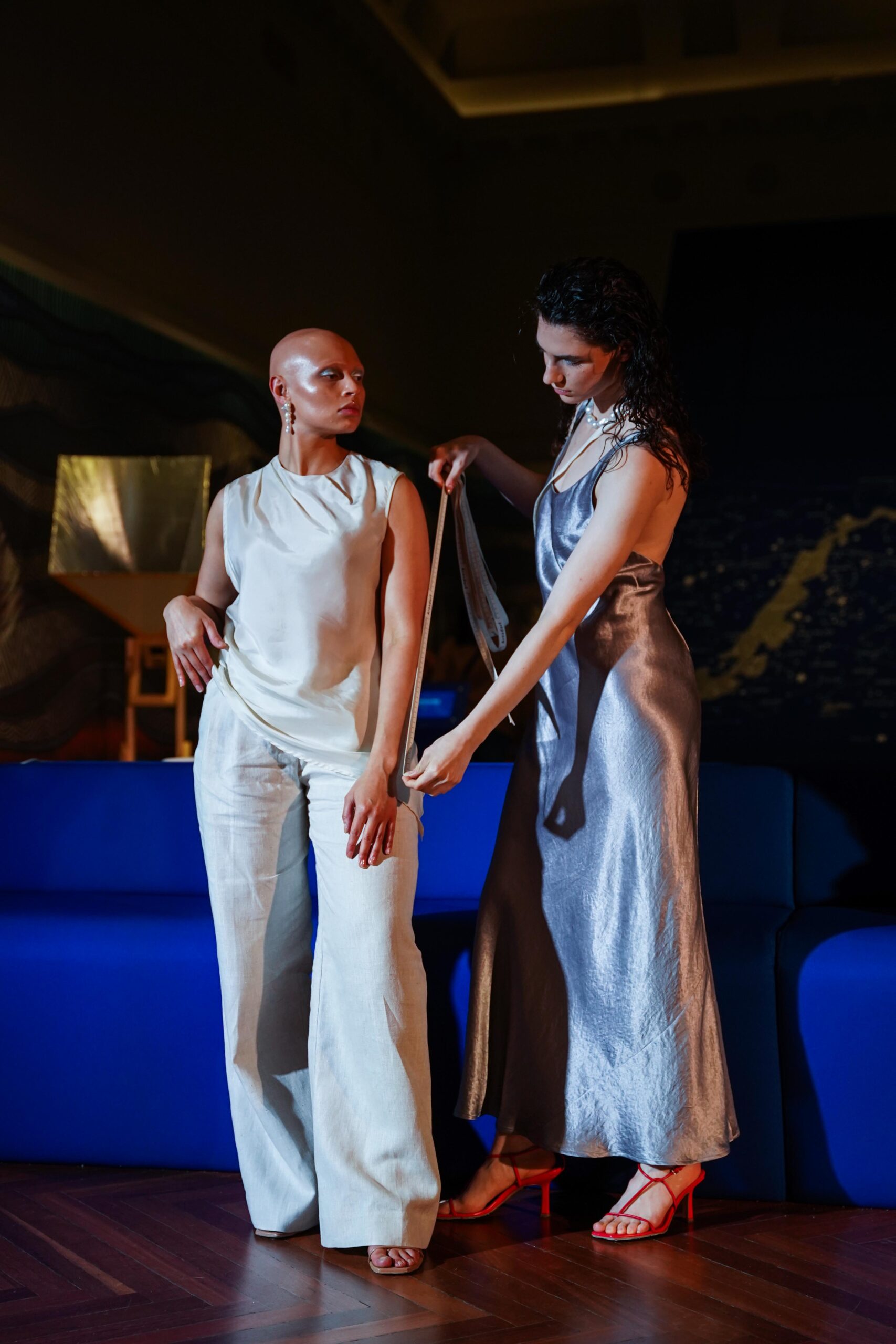 Fashion x Art at State Library Victoria
We went to see accredited brand Arnsdorf at State Library Victoria for this event that was more like an art exhibition than a traditional runway. Attendees walked through the different rooms of the library on a self-guided tour of the State Library's rooms. In each room, models interacted with each other while wearing designs from the featured brands and designers.  
The title of Arnsdorf's exhibition was 'Self-made Tailor'. Four models were dressed in the brand's spring/summer 2022 collection, which highlighted the simple and elegant tailoring from the Melbourne-based brand.  
Watch our video on the event on Instagram or on Facebook
Walker Lane Runway
We got a chance to see the new EQ SS AQUÃ collection from accredited brand REMUSE Designs at the Walker Lane Runway. This collection takes inspiration from aquatic life forms and features the brand's iconic low-impact dyeing techniques and cut-out style.  
Watch our video on the event on Instagram or on Facebook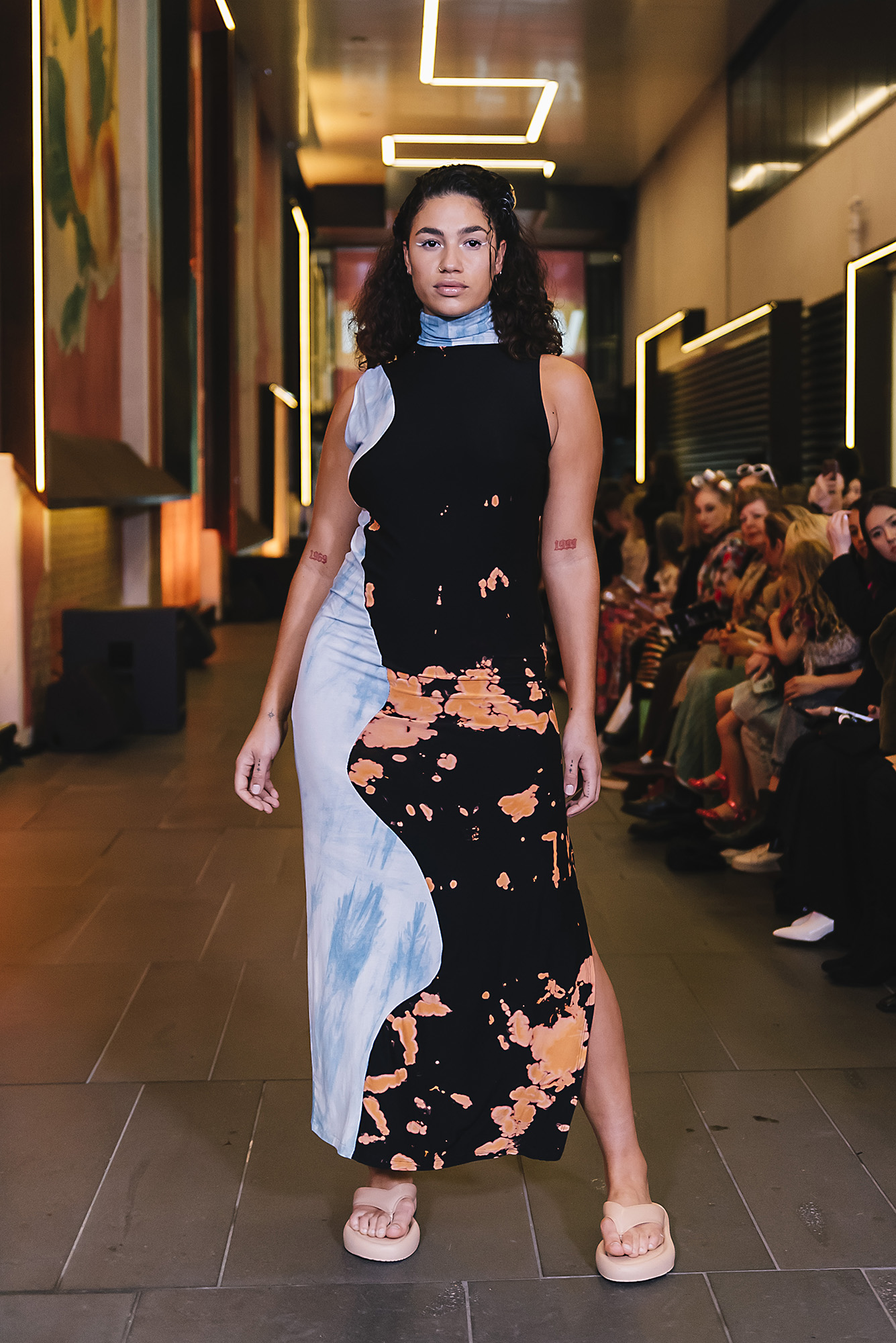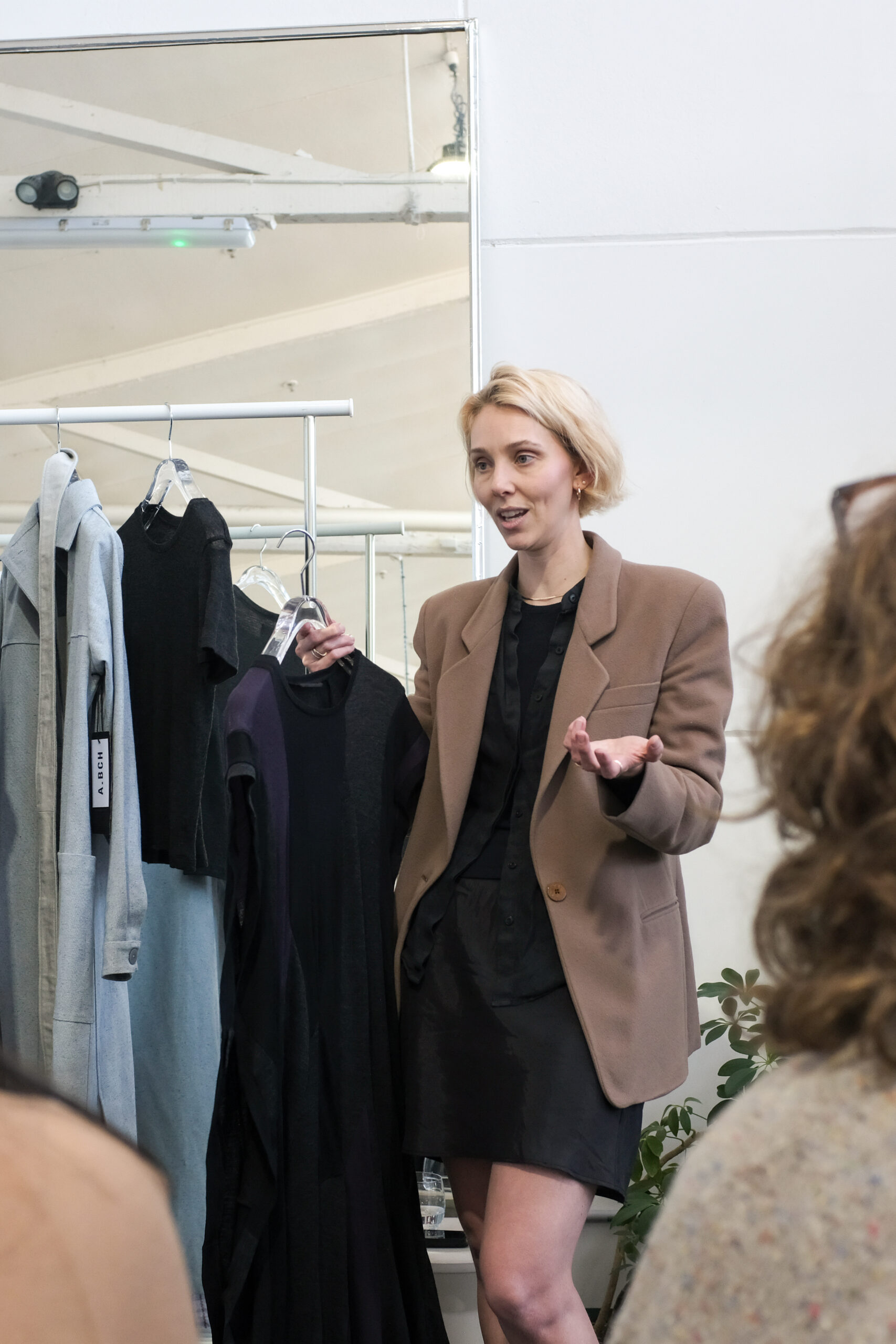 Circular Future – a talk and pop up by A.BCH
The Circular Future talk and pop up was held at the factory of accredited brand A.BCH in West Melbourne. The informal group discussion was led by A.BCH founder Courtney Holm, who shared her brand's ethos of circularity. Courtney also spoke about how they design garments using natural components keeping in mind how they will break down and be recycled at the end of their lifecycle.  
Watch our video on the event on Instagram or on Facebook
Collins Dome Closing Runway
This runway event was held beneath the spectacular Collins Dome at 333 Collins Street in Melbourne's CBD. We saw the new collection from accredited brand Bianca Spender, which featured lots of bright colours, bold prints and a mix of fabric textures.  
Watch our video on the event on Instagram or on Facebook