Worker story: Kym from Merino Country
This is a featured post written by a team member at Merino Country, an Ethical Clothing Australia accredited brand.
When I was 16 years old, I finished school and I had the option of working in a few different areas, like retail or hospitality. I chose to pursue work as a sewing machinist because it was something I loved to do, and still love 44 years later!
My first job was making bras at a big international underwear company. When I first walked into the factory, there were so many machines lined up on the factory floor and I thought that it was huge and daunting. This was the job that taught me everything I needed to be a sewing machinist. After I'd been at the factory for a few years, the work was moved offshore like a lot of manufacturing in Australia. After that I worked with another manufacturer for many years where I made Merino Country's first pairs of Merino wool undies (Wundies) in 1998.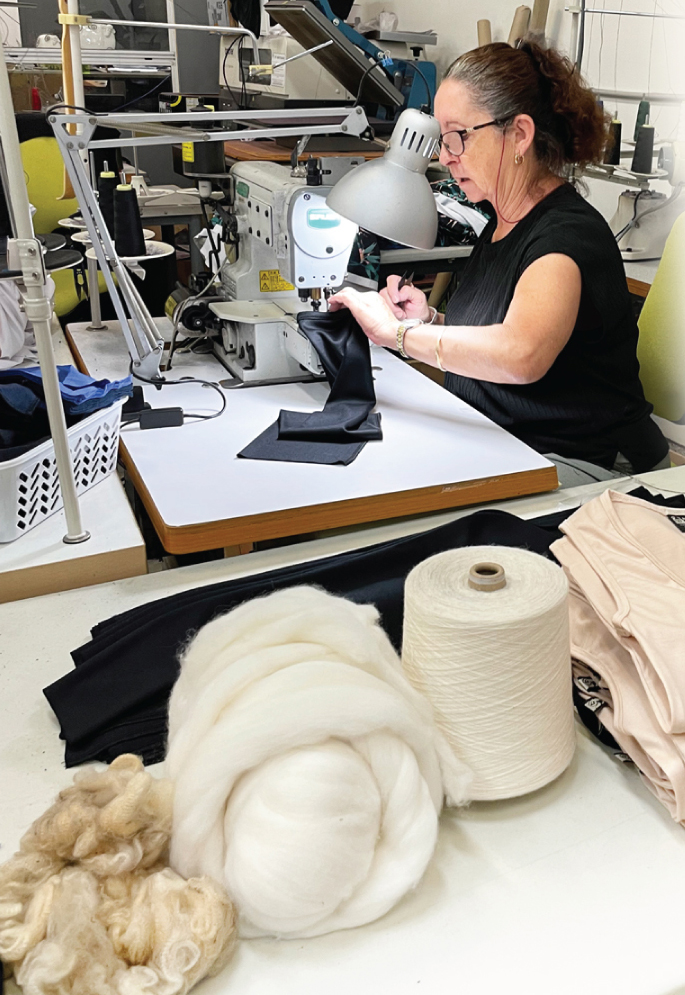 I'm now working at Merino Country, and I love my job! It is so fulfilling to make something from pieces of fabric and transform it into something beautiful and useful. Working as a sewing machinist is classified as a "factory job" and I think there is still a lot of stigma around that. To me, these jobs are vital. Especially for fashion – you need to learn a bit about every process to make a garment – not just the design part.
My favourite piece from Merino Country is the Pocket Dress. It's a very versatile piece that you can add layers to, plus it's comfy and looks great too!