How to get involved with ECA Week 2022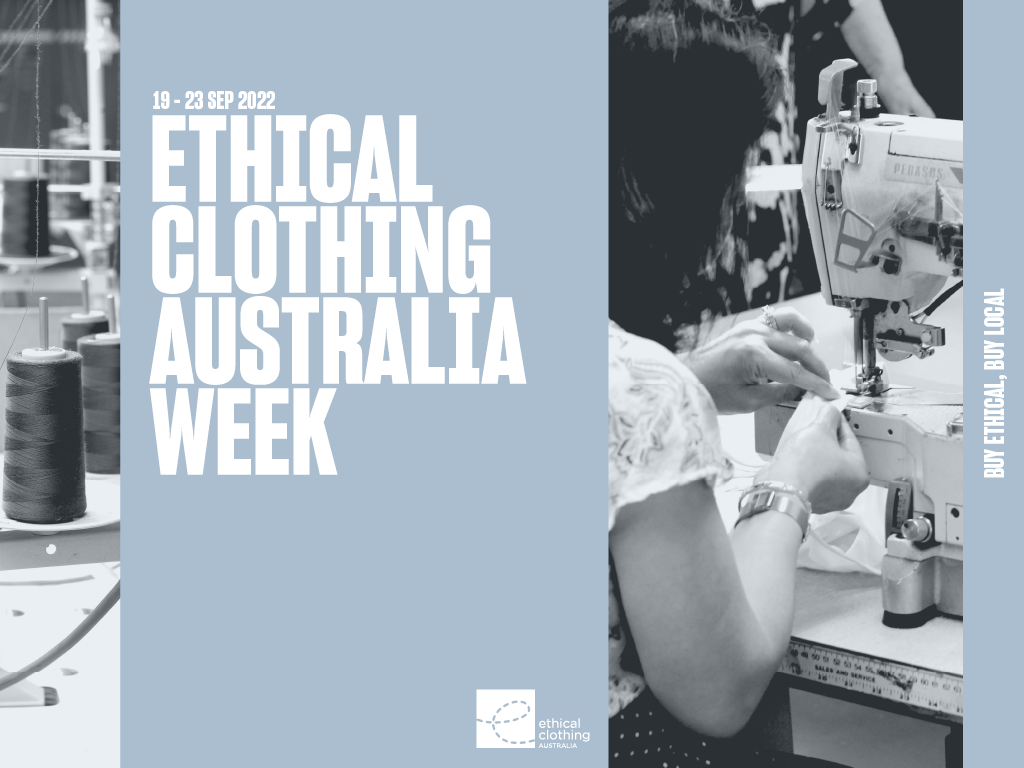 ECA Week 2022, which will be held on 19 – 23 September this year, is fast approaching!
ECA Week focuses on ethically accredited Australian businesses and locally made textiles, clothing and footwear. This is our chance to celebrate and promote the accredited businesses and skilled local workers in the industry. Scroll down to read some updates around ECA Week.
ECA WEEK VIDEO CONTENT
This year, we are asking all ECA accredited businesses to record and send through a short video using a smartphone. We will post these videos individually on our social media platforms during ECA Week and compile them into a longer highlights video at the end of the week. This is a great way to get involved in ECA Week and be seen by the wider ECA audience.
Please record yourself answering one of the following questions:
'My name is <name> from <accredited business name>. I / We decided to get accredited with Ethical Clothing Australia because …'
OR
'My name is <name> from <accredited business name>. Ethical Clothing Australia is important to our business / industry because …'
When sending your video, please ensure the video:
Is 20 – 30 seconds in length
Is captured in portrait mode (see image)
Has a suitable background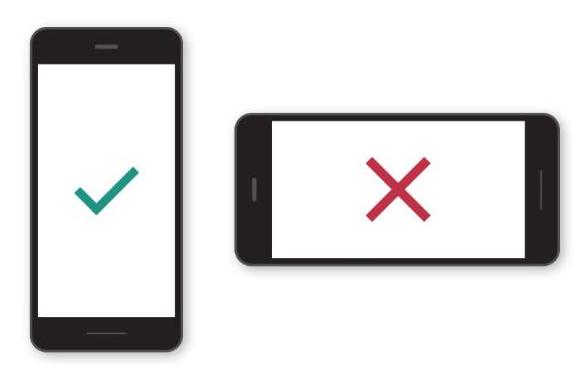 When you have recorded your video, email it across to Lucie@ethicalclothingaustralia.org.au. Please get in touch if you have any technical issues and we would be happy to assist.
OTHER WAYS TO GET INVOLVED
To make ECA Week 2022 a success we're looking to you, our ECA-accredited businesses, to embrace the week and get involved. We've got lots of ideas for impactful activities and whether you are a sole trader, small business or national business, there are many ways to take action and show your support for #ECAWEEK2022.
Here are some things that you can do to participate:
Host a special morning tea or lunch to thank your workers (and don't forget to send us a photo!).
Interview your workers and share their stories across your social media platforms.
Share a video or blog post highlighting your local manufacturing operations, production staff and capabilities.
Host a factory or studio tour and live stream it.
Record an Instagram Live conversation or video for your audience.
Take photos of the people who make your clothes and share their stories on social media.
Create a social media competition.
Post content about your ethically locally made TCF products.
Please let us know if you are planning an ECA Week 2022 event or activity by emailing Lucie@ethicalclothingaustralia.org.au.
DOWNLOADABLE DIGITAL ASSETS
We have created some assets for you to download and use during ECA Week:
Social media posts – use these images and the suggested wording in this folder for a social media post.
Posters – print out and snap a photo of someone on your team holding one of these posters.
Website or blog banner – use this image in a newsletter or blog post about ECA Week.
SOCIAL MEDIA
Posting on social media is a great way to remind your followers about your commitment to Australian manufacturing.
We have created some social media templates and wording examples for businesses – you can view those files here. Don't forget to tag @ethicalclothingaustralia and use the hashtag #ECAWEEK2022 in your posts so we can reshare them!
Please also feel free to post about ECA Week using your own words and images. Here are some examples from accredited businesses from last year: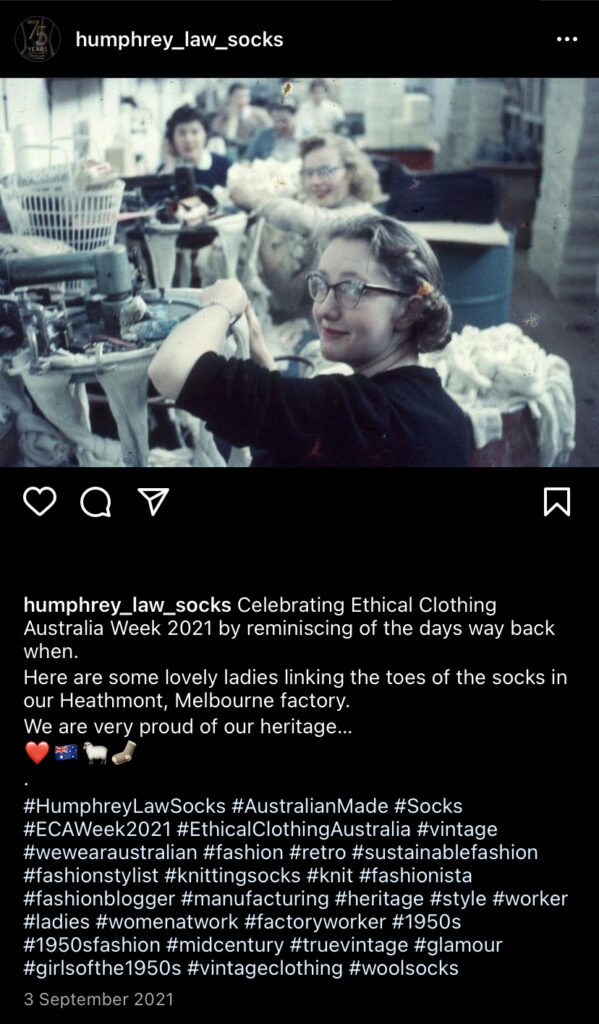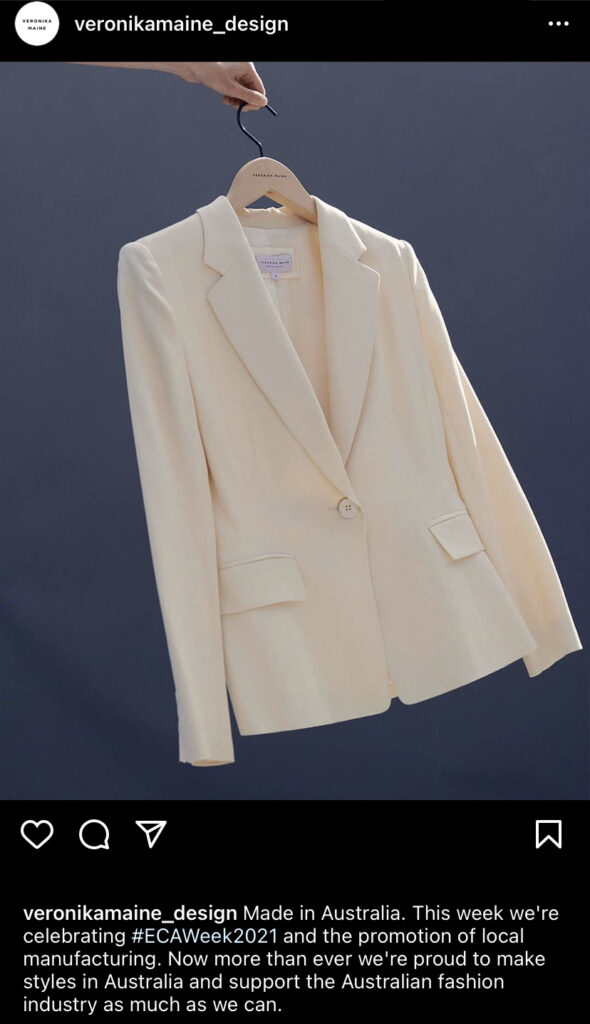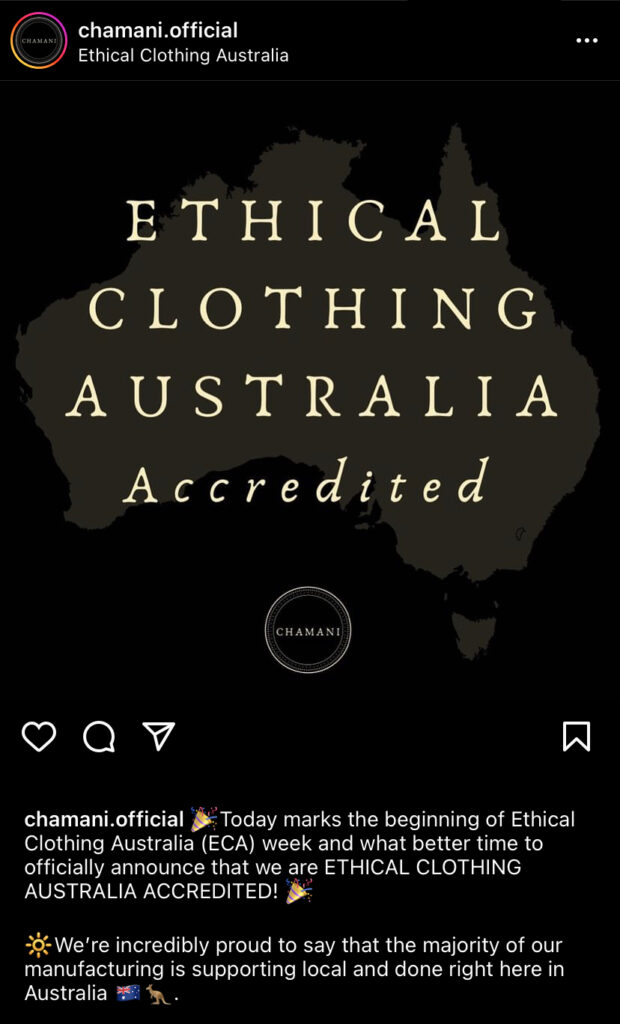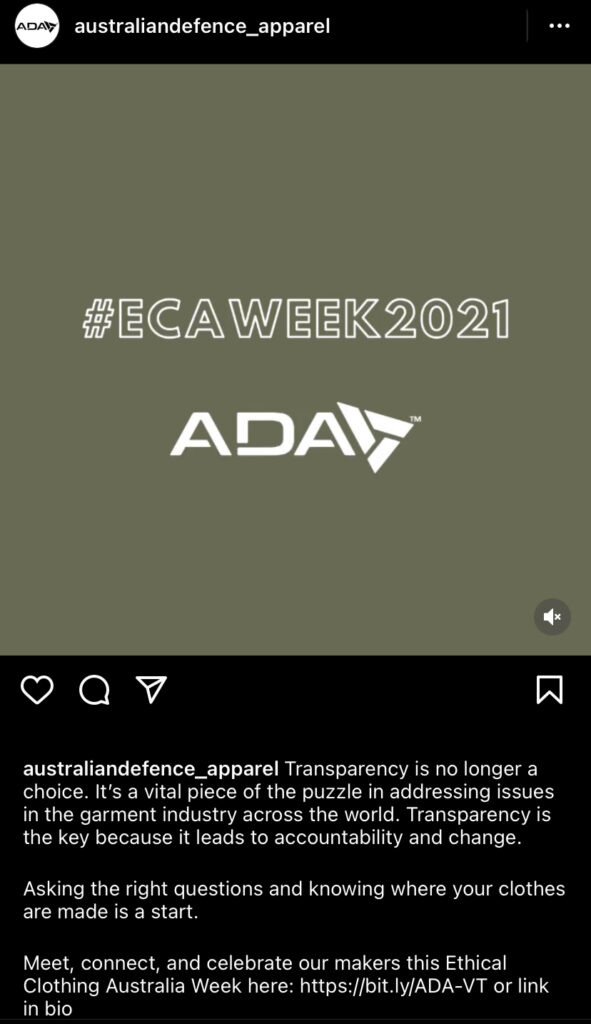 We can't wait to see how you get involved with ECA Week 2022! Keep in touch with us on social media.