Worker Story: Faye from Merino Country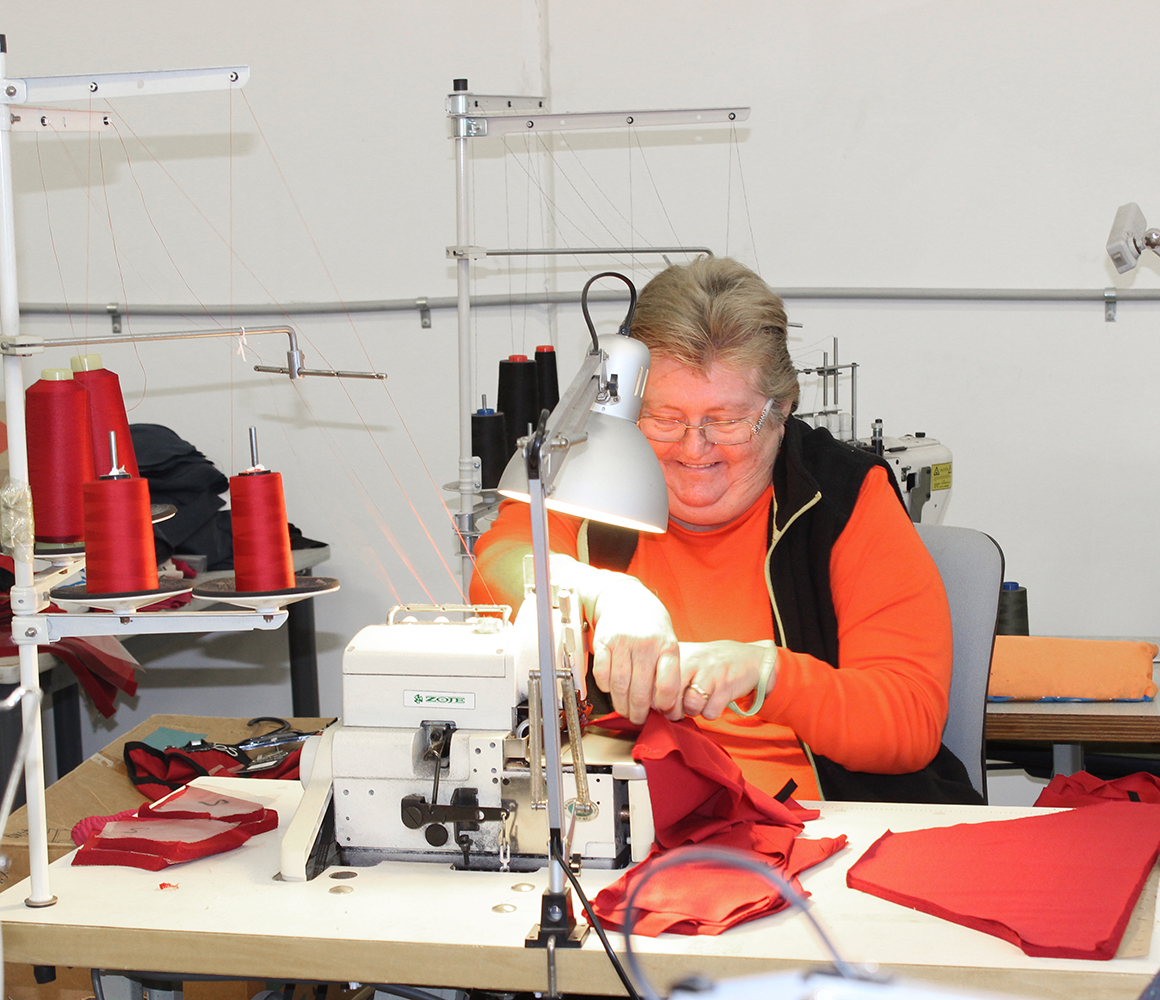 This is a featured post written by a team member at Merino Country, an Ethical Clothing Australia accredited brand.
I started working as a sewing machinist in the 1970's and learned on the job. I had decided that I didn't want to go to school anymore, and my dad said, 'If you don't go to school, you have to go to work'.
My first job as a sewing machinist was at a factory underneath the Story Bridge in Kangaroo Point, Brisbane. I have worked as a sewing machinist ever since for a few different companies. I started working with Merino Country making thermals for their contract with the Australian Defence Force in 2010.
These days, I help make everything in Australian Merino from Merino wool undies (Wundies) to T-shirts. Overlocking (sewing the edges of fabric to prevent fraying) is my specialty. Even though I could have retired by now, I enjoy coming to work for the company, friendship and laughter!
My favourite Merino Country piece is the Short Swing Jacket as it is easy to wear and keeps me warm, and it looks great paired with the Merino Leggings.