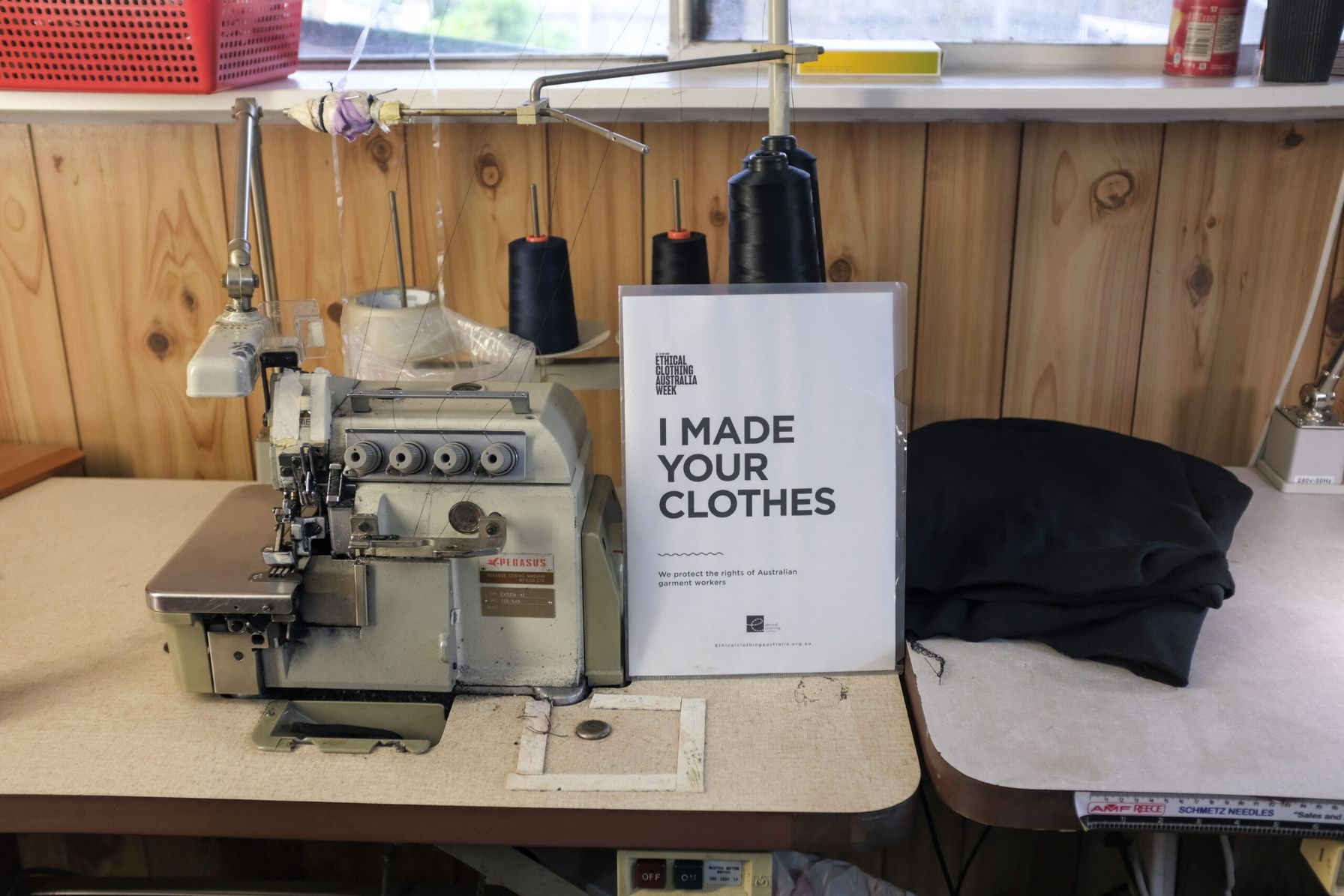 We have come to the end of another Ethical Clothing Australia Week!
Held on 19 – 23 September this year, ECA Week is when we come together celebrate the Australian TCF industry and the talented garment workers who make our textiles, clothing, and footwear.
We launched ECA week 2022 with a networking event which was held in Melbourne for our accredited businesses. This was an opportunity for representatives from ECA accredited brands and manufacturers to meet and talk about their work.
Thank you to everyone who attended, it was great to see you all in person and share stories about the industry.
As part of ECA Week, we shared two videos about our accreditation program. The first video featured Jenny Kruschel, a representative from the Textile, Clothing and Footwear Union and a member of the Homeworker Code Committee (HWCC), which helps to make decisions about how ECA runs. You can watch this video below.
The second video featured Brett Kellerman, a member of the HWCC and the owner of Bluegum, a manufacturer that has been accredited with Ethical Clothing Australia since 2006. You can watch this video below.
We also did a home visit to see Kim, an Outworker who lives in Melbourne, and she showed us around her studio space. We interviewed her about her work and wrote this story about her life and career path.
We also shared this worker story, which was provided by Simone, the Head Machinist at ECA accredited brand A.BCH. In this piece, Simone talks about the path that led her to become a Machinist.
During ECA Week, we shared content from accredited businesses that posted about ECA Week on social media. You can check out all the posts and videos that were shared by clicking on the ECA Week 2022 highlight on our Instagram account.
You can view some of these posts below.
From the whole Ethical Clothing Australia team, we would like to thank all of the accredited businesses who got involved with ECA Week 2022 and helped to make it a success!