Why get accredited with Ethical Clothing Australia?
What are the benefits of accreditation?
An Ethical Clothing Australia (ECA), accreditation not only demonstrates to your customers that your business is committed to supporting the local Australian textile, clothing and footwear (TCF) industry, but also that your supply chain is transparent and ethical from design to dispatch.
An ECA accreditation shows that your business values the people that make your products. It means that no matter where they work, or where they work in the supply chain, you have had third-party checks undertaken to ensure compliance with the relevant Australian workplace laws.
By being accredited you are contributing to a stronger, more ethical industry in Australia.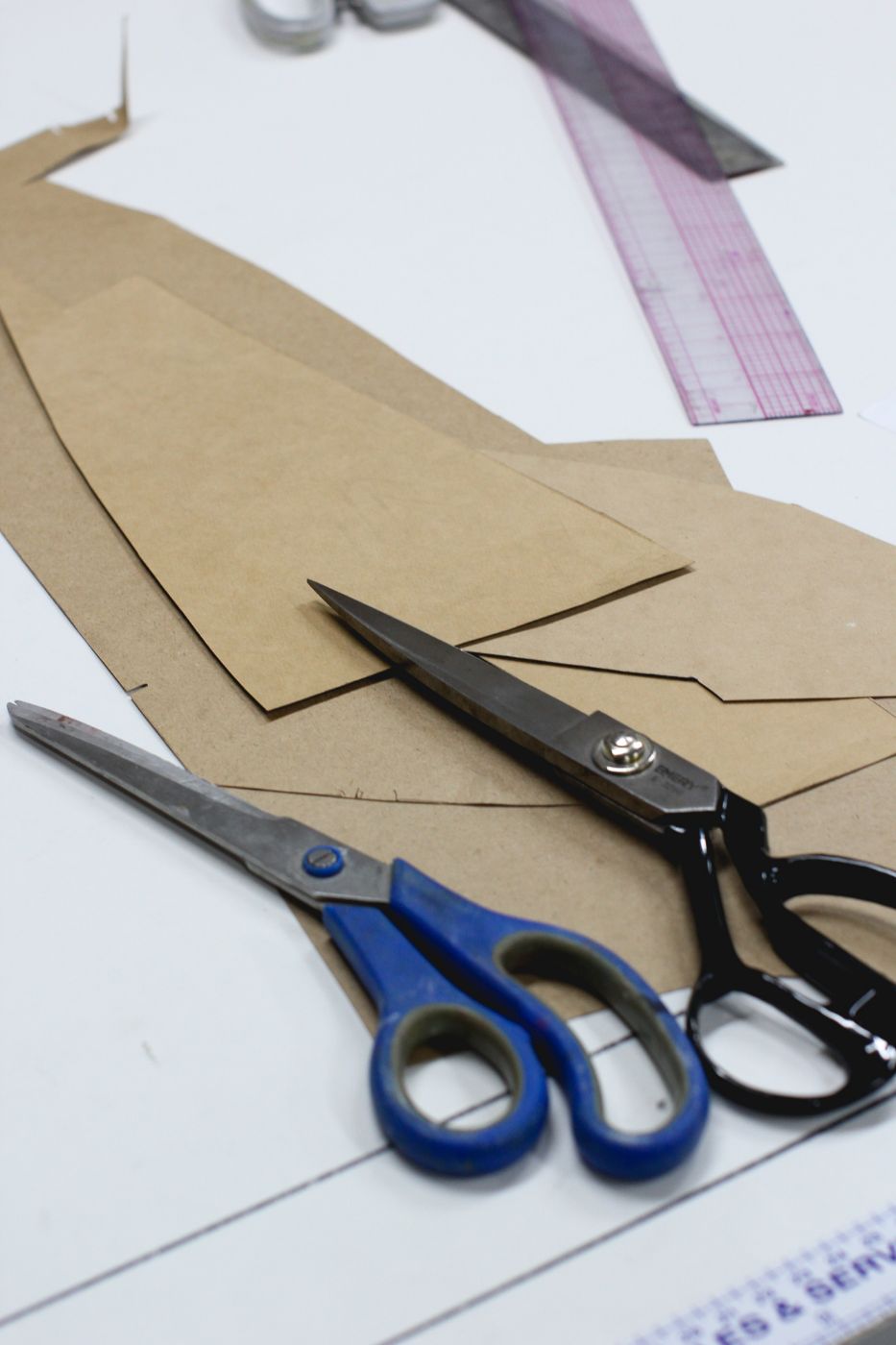 Show that you value workers
LEARN MORE
By getting accredited, you are demonstrating that your business values the people who make your products. It means that no matter where a worker is in the supply chain, you have had third-party checks undertaken to ensure compliance with the relevant Australian workplace laws.
Connect with your customers
LEARN MORE
ECA accreditation gives you a competitive edge because it allows you to demonstrate independent, third-party assurance direct to your customers. Once compliant, you can use the ECA certification trade mark on your Australian made TCF products and in a range of other promotional formats.
Be visible to retail & procurement managers
LEARN MORE
ECA connects your business with relevant government procurement and retail opportunities. Many ECA accredited businesses have secured government tenders through their ECA accreditation.
Prove that your products are made in Australia
LEARN MORE
ECA's accreditation program is only focussed on textile, clothing and footwear products made in Australia. A major benefit of accreditation is the use of the certification trade mark that allows customers to know that the textile, clothing or footwear product that they are purchasing has been manufactured locally.
Promote your ethical production
LEARN MORE
In a highly competitive industry, customers have access to products at any price point and they can be overwhelmed with choice. Being ECA accredited gives you the opportunity to differentiate your business and appeal to a growing ethical customer base.
Network other ECA accredited businesses
LEARN MORE
Where possible, ECA tries to assist accredited businesses with their manufacturing relationships. Being part of the ECA community means it can be easier to find local manufacturers or value adders that will meet your needs. If you are a manufacturer, you will also be promoted to potential clients looking for new suppliers - it's a win-win!
Demonstrate that your business has an ethical supply chain
LEARN MORE
Just because a product is made in Australia, it does not mean that it has been made the right way. ECA accreditation allows you to demonstrate your compliance directly to potential customers and purchasers through the use of ECA's certification trade mark. This will set you apart from your competitors.
Receive industry training & education
LEARN MORE
When it comes to Australian labour laws, businesses need to ensure they are up-to-date with their obligations. As part of the accreditation process, you will also work collaboratively with Compliance Officers from the TCF Union and be guided through your responsibilities.
Manage risks & protect your business
LEARN MORE
ECA assists you in managing the risks associated with supply chains, particularly if you are outsourcing. Not only is there great value in third-party compliance and supply chain management for TCF workers, it can also be used to manage brand reputation risk as public awareness of unethical business practices builds.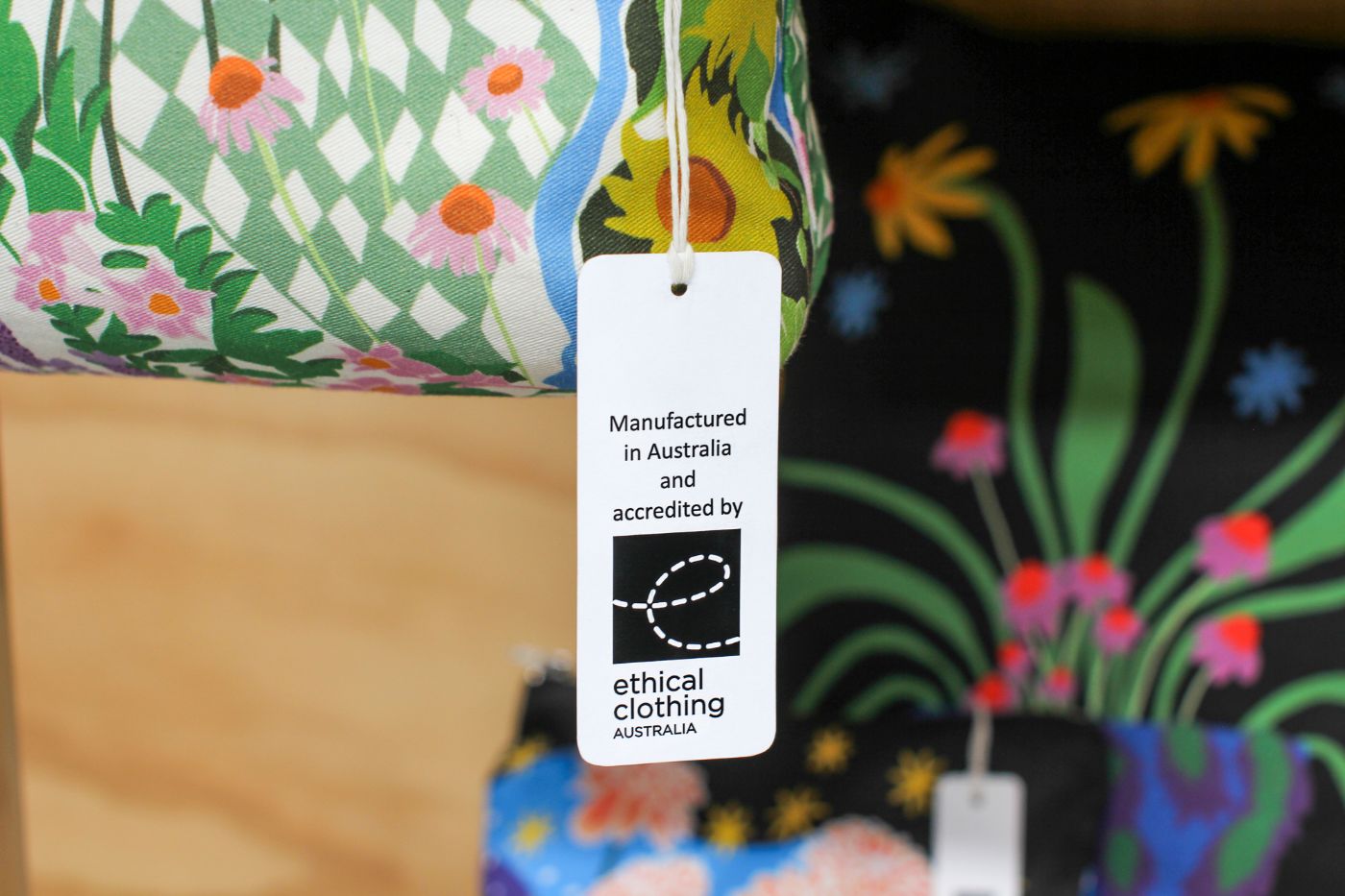 What are the marketing benefits of ECA accreditation?
When your business becomes accredited, you will instantly access a range of marketing benefits from Ethical Clothing Australia. The team at ECA will work with you to maximise your accreditation and demonstrate to your customers that you are ethically and locally made.
Business listing on the ECA website
LEARN MORE
You will receive a customisable listing to help consumers and businesses discover your business. This listing includes an image, bio and link to your website and social platforms, and appears on the Shop Ethically and/or Find An Ethical Manufacturer pages.
Newsletter feature
LEARN MORE
Upon accreditation and at each annual reaccreditation, your business will receive a mention in the monthly ECA consumer and business newsletters. You will also have the opportunity to include your upcoming events in these newsletters, outside of your regular annual feature.
Invitations to events and networking opportunities
LEARN MORE
ECA regularly invites accredited businesses to participate in and attend events run by ECA, as well as industry events including fashion festivals and exhibitions.
Social post announcing your accreditation
LEARN MORE
You will receive a social media post that features your business to the ECA audience across Instagram, Facebook, Twitter and LinkedIn. This post will contain content provided by you, including images or video, a link to your social channels and information about your business.
Access to the exclusive business newsletter
LEARN MORE
Upon accreditation, your team will gain access to the monthly ECA business newsletter. This newsletter will keep you up-to-date on the latest industry news, grants and opportunities.
Procurement and retail recognition
LEARN MORE
The ECA accreditation is highly regarded by procurers and retail buyers in the local industry. The accreditation will open your business to tender opportunities for the procurement of uniforms, workwear and PPE for government departments and other organisations.