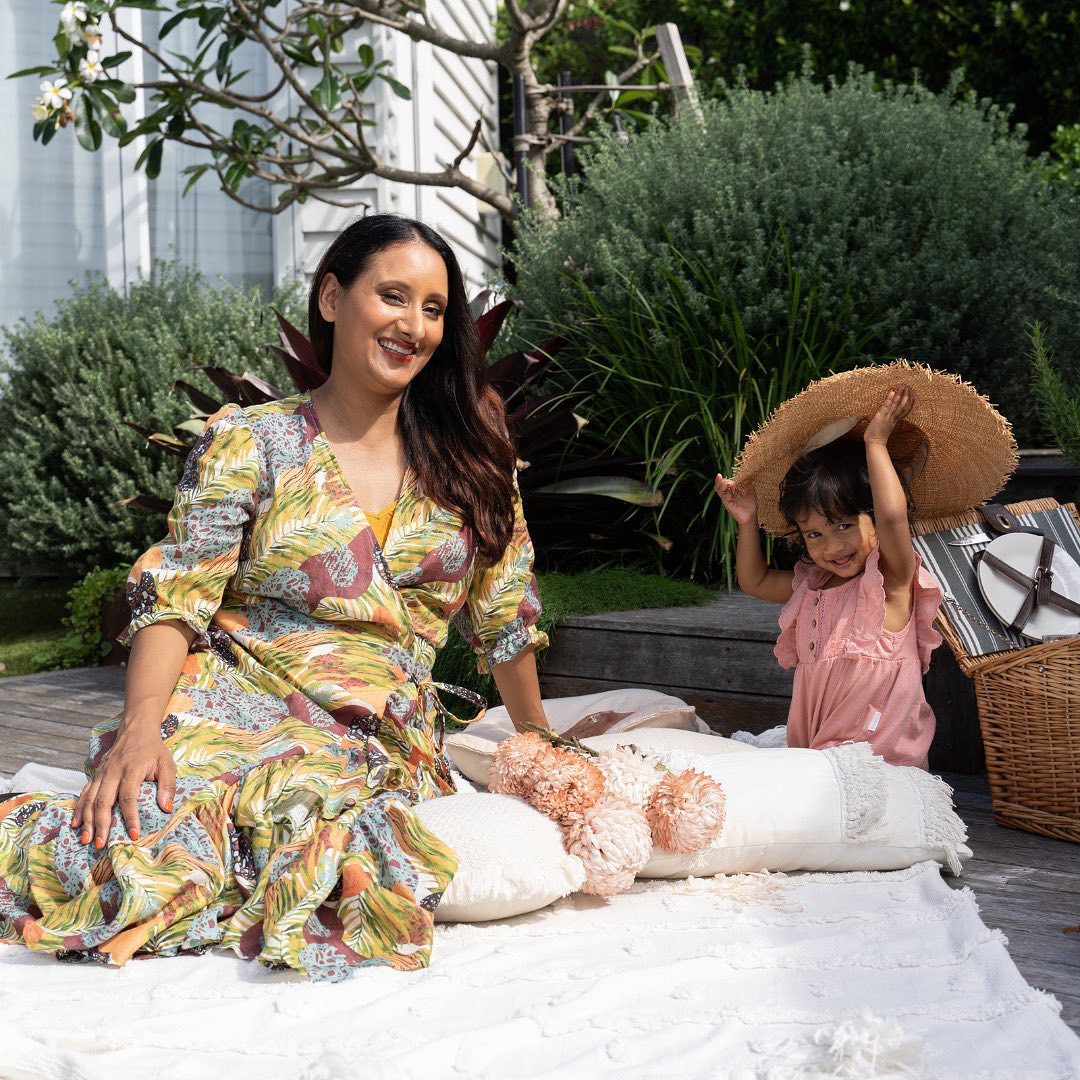 Accredited Brand Spotlight: Teshani from Luna and Sun the Label
This is a featured post written by a team member at Luna and Sun the Label, an Ethical Clothing Australia accredited brand. 
My name is Teshani and I am the founder and designer of Luna and Sun the Label. I was born in Sri Lanka and my family moved to Brisbane when I was three. Ever since I was little, I knew that I wanted to start my own fashion label.  
Before creating Luna and Sun the Label in 2019, I studied fashion and completed several sustainable fashion courses, then did a lot of research on the industry. After learning about the negative impacts the fast fashion industry was having on people, animals and the environment, I decided to not only start a fashion label but also create a community to give women easy tips to live more sustainably. 
"I have always loved fashion and how clothes can make us feel more confident, and I care deeply about sustainability. My clothing label incorporates both of these passions.

Teshani McManus
I discovered I was pregnant shortly after launching Luna and Sun. It was a surprise, but I believe that everything happens for a reason. Despite a very challenging pregnancy and birth experience with my daughter Mya, it opened my eyes to what was missing for women going through a similar experience. What got me through the difficult moments was the support and love of my husband and the strong women around me. I'd love for Luna and Sun to be that rock to other women – whatever stage of their motherhood journey they may be on. I design and test each Luna and Sun piece (as many times as it takes to get it perfect) on many different women and at varied stages of motherhood. I have worked hard to create pieces that adapt to a changing body and are also breastfeeding-friendly. 
I have another job and with my little one Mya, each day at work is a little different for me. On the days I'm not working at my other job, I usually work on Luna and Sun while Mya is napping or when she's asleep at night. During this time, I answer emails, work on social media and newsletter content, and package orders. 
Being of South Asian background myself, the hardships and inequalities that women face when working in the garment industry are close to my heart. This drove me to build Luna and Sun on transparent and ethical values, and I'm proud to say all our clothing is made in Brisbane by a manufacturer that is compliant with the Australian labour laws. I wanted to empower women, and not just the women who wear my brand, but those who bring the clothing to life. 
I decided to get my label accredited with Ethical Clothing Australia because I felt that it was important to ensure that our manufacturing supply chain was ethical, as I know that ECA does all the appropriate checks. My experience has been that customers love to support people and businesses that are committed to manufacturing fashion ethically and locally. 
"There are so many benefits of having our ECA accreditation. Customers know it's a thorough process so they can be assured that we are committed to ethical fashion.

Teshani McManus
My current favourite item from Luna and Sun is our lightweight linen Ceylon Shirt in the colour seaweed. This shirt is so versatile and can be worn all throughout the year. They are a wardrobe staple, and I wear mine all the time!